Aries:
February may be an active month for you Aries, but with a lot of that energy brewing underneath the surface. The general focus for you will start out being about social groups, friends, networks, or any rebellious energy you may have been dying to get out. Don't be afraid to release energy that needs to be released. Making changes could be a really great thing for you right now and very much needed, just be responsible with whatever decisions you do decide to make.
On the 18th, things will shift into a much more subtle expression. Take the time between now and your upcoming birthday to focus your past year. What has changed for you? How you have grown? And where do you want to be? Then, next month you'll get the chance to put all this into action wholeheartedly. You  may be partly ready now, as your active energy is a little ahead of the game. If you get sudden inspiration, don't be afraid to follow your impulses, but don't get too ahead of yourself or upset when some aspects of you aren't just quite ready for full steam ahead yet. They will be soon enough.
On the love front, it looks like there's some reworking you need to do. Where things may have been flowing well lately, soon it may not be as easy. you've spent the past month focusing on what you do and don't want in your relationships, and what they should or shouldn't provide for you, or what your partner does or doesn't want, or what they think should or shouldn't be provided for. Now is the time to decide how you're going  to make adjustments to the balanced flow of things. If things get rough, don't worry!. Just make sure you balance in what you need with what the other side needs. If you find that things just won't balance out no matter how hard both parties try, don't be afraid to leave the relationship for something better. It may end up being exactly what both sides need.
On the career front, things may still be just as intense as they have been for a really long while. Just keep sight of the big picture and let whatever comes up, come up. It's begging you to deal with it, and pushing it away just wont cut it right now. Even though your future security may not be feeling a little less than secure right now, you know deep down you will be fine and you will get through whatever intense changes you have been going through lately. All things will work out exactly as they should, because of you Aries, you just have to have faith in that and yourself. You're worth betting on. And, if for some reason you aren't happy with whatever path you are on, don't be afraid to change it. Good luck.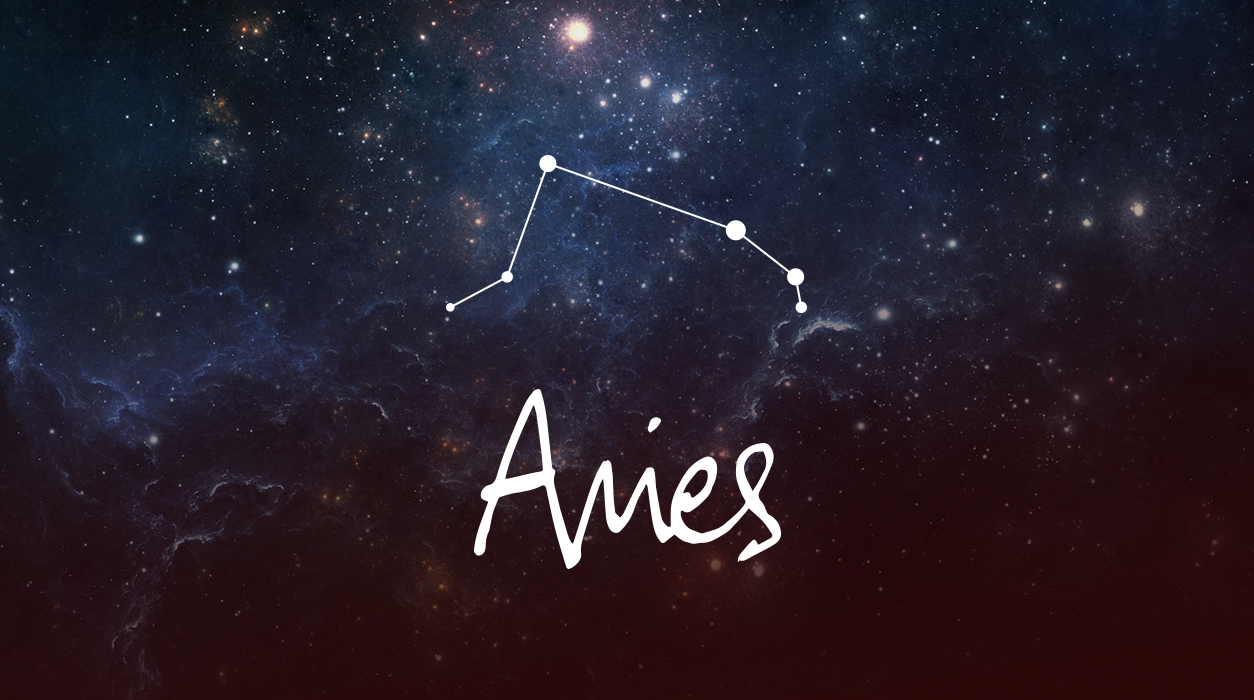 Taurus:
This may be an unsettling fluid month for you Taurus, but don't worry. The fast paced change will be exactly what you need. The general spot light will start out focusing on you career and public image. You may be feeling a lot of tension in the air and pressure to be responsible and well refined. This will end on the 18th when you may find a sudden urge to break free from whatever constraints you've been dealing with lately. Spend some time cutting loose, enjoying the pleasure of friendships or social groups. Now is a time for deep awakening, but you've got to let whatever is coming your way come in it's own unique way. Expect some universal help, and be ready to accept a lot of universal help, just not in the way you may have been anticipating. Take note of any new acquaintances or potential connections or networks you may meet as well. Some very important people may be crossing your path exactly when you need them to.
When it comes to love, things may appear to be very quiet, but really they're not. Now is the time for you to connect with the idea of love in a more spiritual sense.This is a great time to review what has and hasn't been working for you and your partners in any relationship dynamic you may be engaged in. Ask yourself what fairness and unconditional love means to you. Then make sure you're doing something about your energy so that it reflects what it is you want to attract. Through this process, you'll connect with your own inner love which only amplifies how much love you are able to give and receive to and from others.
On the professional front, besides the general spotlight shining focus here for the first half of the month, you'll also find your mental focus here, at least until the 25th. You may be feeling some pressure on the intimate front, in terms of both personal and relationship intimacy. Now is a great time to connect with others or yourself on a very deep level, but you'll have to promise to be very serious about dealing with whatever comes up along the way. You may also benefit from breaking down some of your beliefs and world views, especially around Valentine's Day. There is a lot of potential for some seriously great positive change, but only if you let that change happen. Don't be afraid of change, and don't be afraid of connecting with the flow of change, Taurus. You'll find that it's endlessly good for you and with you working with what comes your way, not against it, things will flow so much more smoothly. You got this Taurus, all you have to do is to commit and put your heart in it, and you'll be golden.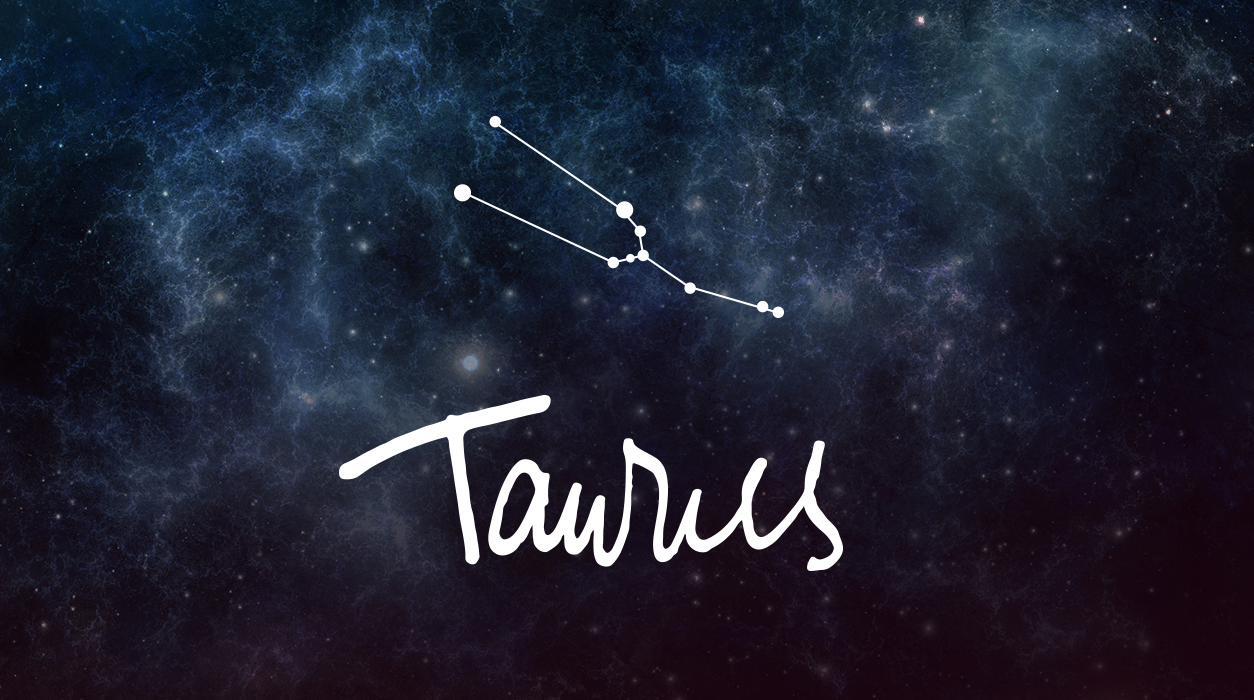 Gemini:
Your general spotlight this month will continue focusing on your world views and higher knowledge and understanding. This may be a little out of your comfort zone, seeing as how you specialize in short bursts of mentally stimulating energy rather than one long stretch, but if you can let yourselves dive into just one or two subjects taking your understanding of a concept or a belief even deeper, you'll greatly benefit. Whatever it is you find will give you exactly what you need to know for the next half of the month when on February 18th you'll probably start feeling a lot more pressure to be responsible. Take time to carefully consider your future and how your present actions influence where you want to be. Use whatever knowledge or wisdom you have gained the first half of the month to help with this and make the changes where you know you need to. This is not a month for you to slack, Gemini, but if you put in the much needed work you'll be richly rewarded.
You may also be feeling this same pressure from the future on the relationship front, as you have been feeling for the past year or so. Your commitment to others and your partner may be a major question for you lately. If you're serious about making things work this is a really great energy for you to make that happen. If you let yourself get lazy however, your dynamics will suffer. Use other people as mirrors to your own self discipline, Gemini. This isn't your typical domain, but don't let that stop you from showing yourself and others what all you really are capable of. The beginning of this month and even the last few weeks will highlight these themes even more for you. This will shift a little very early into the month, however, when you may get a strong urge for something much more freeing, especially with a partner or from a relationship. The pressured forces have been weighing down on you, so giving yourself the room to follow whatever impulses your energy is asking for is a great idea. You have a lot of energy for this right now on a much more personal front, so don't be afraid to balance in this side of you in a positive way.
This may also be a good month to turn inward, Gemini, to have fun and to understand what happiness means to you. There's a lot of room for powerful transformations and releases and there is no reason not to be positive about what's coming your way. You may meet some interesting and unique people, and you may find yourself propelled forward on a very serious path you are here to journey. Good luck, Gemini, just put in the work when you can and let the rest fall into place like you know so well how to do, and you'll be more than fine.
Cancer:
Your spotlight this month will be shining in a very hidden part of who you are, and while typically you are a very private person, this energy is much more ripe for complete and total inner transformation and shadow work. It may feel like there is a deep heaviness this month, however if you let yourself get in touch with all sides of whats coming up and who you are, the good, bad, and the ugly, you will find a sense of inner healing. Confront your fears and your pain and put it to rest for good. Then, on February 18th, things will start to feel so energetically free and optimistic, allowing you to just move beyond all the heaviness of the first half of the month into something so much greater. Let yourself explore yourself and the world in this moment. Learn and connect with your soul and higher truth, it will help you recognize your worth, value, and the need for the heavier energies you have gone through.
Your relationships may continue to carry on this powerful and transformative energy, even though the spotlight has shifted, however this is nothing new and has been active for the past few years and will continue to be active for a few more. Just let whatever growth you have gone through and are experiencing completely transform you. Let yourself embrace the deeper parts of intimacy and relationships and flourish through this process. This month specifically, partnerships are going to require you to put in a lot more work and discipline. Don't be afraid to show you are committed to the future of your relationships. You partner will greatly appreciate your dedication and love. If, however, you have a relationship that isn't working towards your highest good, this may be the time that it is put to the test. If you want things to work out, do what you can to put in the work. You can do anything you set your mind to, Cancer, you just have to set your mind to it. However on the same note, don't be afraid to let go of someone who isn't adding anything to your life. Your relationships are going to take a lot of work out of you, so it's important your partner is working just as hard. Neither side should be slacking.
You'll also have the need for responsibility on a personal front. You may be having a lot of unexpected changes to your career path. Watch out for anybody or any opportunity that you could possibly use to your advantage and advancement. The help is out there, you just have to be ready to see and accept it. Even though it's not your typical cup of tea any hard work you do now will go a very, very long way. Don't be afraid to invest and prepare for the future, because we both know you'll be so glad you did when you get there.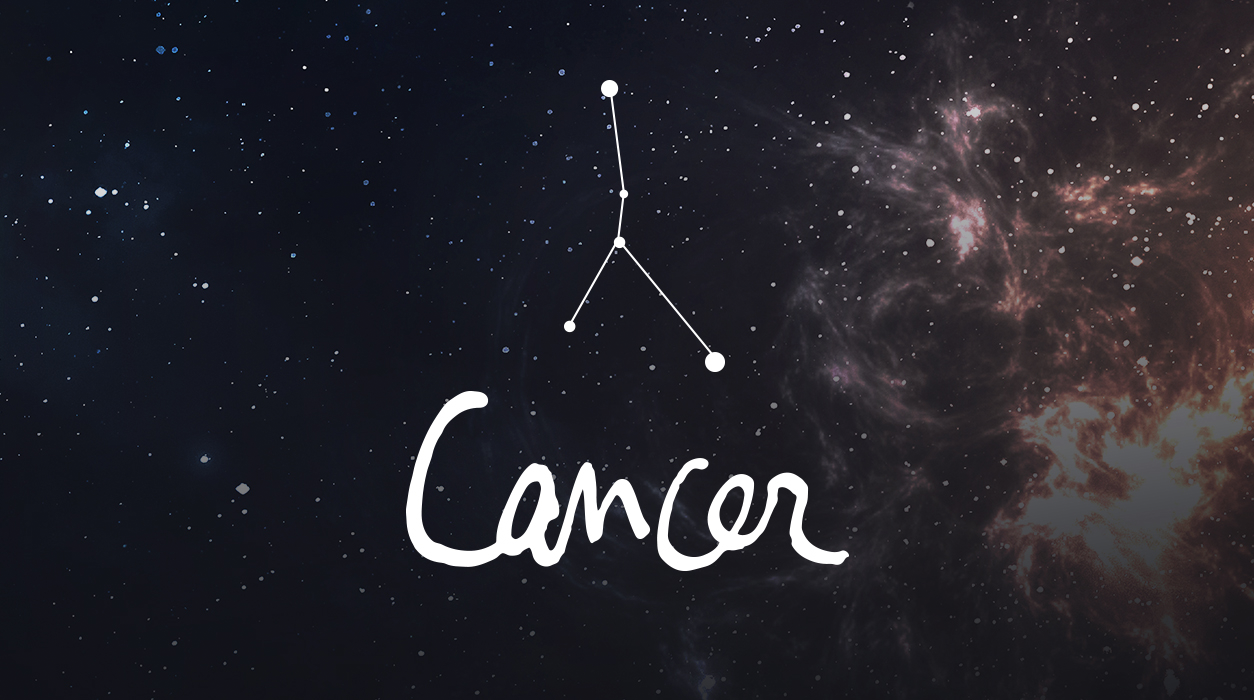 Leo:
Leo, your spotlight is on relationships and feminine energy this month. What's your relationship with love lately? Have you been giving yourself enough attention? Have you been giving your partner their fair share as well? Maybe you have some friends you want to share your love with, or maybe some friends want to help make you feel loved? You may be feeling like there has been a lot of big changes in terms of those you connect with, especially as your own perspectives and beliefs are shifting. You attract energy based off of the energy you're putting out and lately you've been putting in a lot of work into the quality of the vibes you've been putting out. This will reflect in your relationships, so if you're doing good and healing and cutting cords from old connections, you'll only make way for so much good and new things, even if it feels like loss now.
During the second half of the month, things shift for you and the focus goes from relationships on a very surface level to something much deeper and much more intimate. Use this time to break down the energies you've been working with. It's time for a completely new change, but first you must start clearing out what is still there and shouldn't be. Let whatever comes up at this time come up, heal it, and then let it go. If you can do this with a partner, even better because it will allow you to strengthen whatever connection you two do share. This may be the ultimate test of healing, as if there is still hurt or fear holding you back that you don't realize is blocking your way until you see it reflected in your relationship dynamics. Spend time this month working on and investing in you, Leo. Some really great things are coming your way. All you have to do is clear the way. Any hard work will be much appreciated.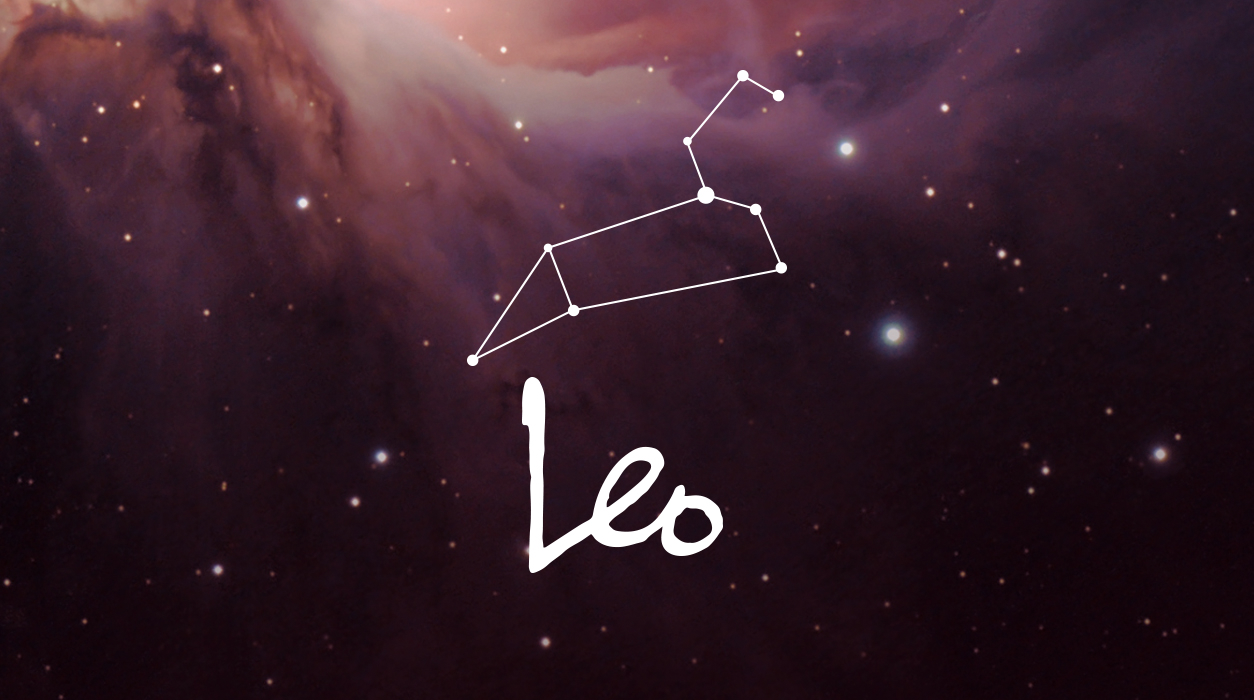 Virgo:
Happy February Virgo! I've hope you've been enjoying the energy lately. The spot light has been on the little details, which is exactly where your most comfortable. If you get stressed about perfection, spend some time celebrating you and all that who've accomplished so far. Don't be afraid of being human. Just focus on what you need to work on, then put in the work. You've been going through a lot of significant changes lately, a lot of loss, and now is the time to work on fixing and improving your daily routine, body, efforts, and general reality to help make this intensity flow as it was meant to. Good things are coming, you just have to create a path for them to flow.
On February 18th, things will shift to focus more on the relationship front, so while working on yourself will still be important, it won't be the main focus. Use this time to connect to a partner on a very soul level. Let them show you how much love you are truly worth or if you don't have partner spend some time showing your own self some love. Wherever it's coming from, you deserve all the love you can get. Shortly into the month you may also find that your relationships seem to have gotten a lot more intimate. If any thing has been coming up for healing, let yourself heal. Now is a great time to open up your heart to some deep love. Don't be afraid to let yourself get close and intimate, Virgo, with yourself or others. Deep bonds can satisfy you like nothing else. You just have to let them.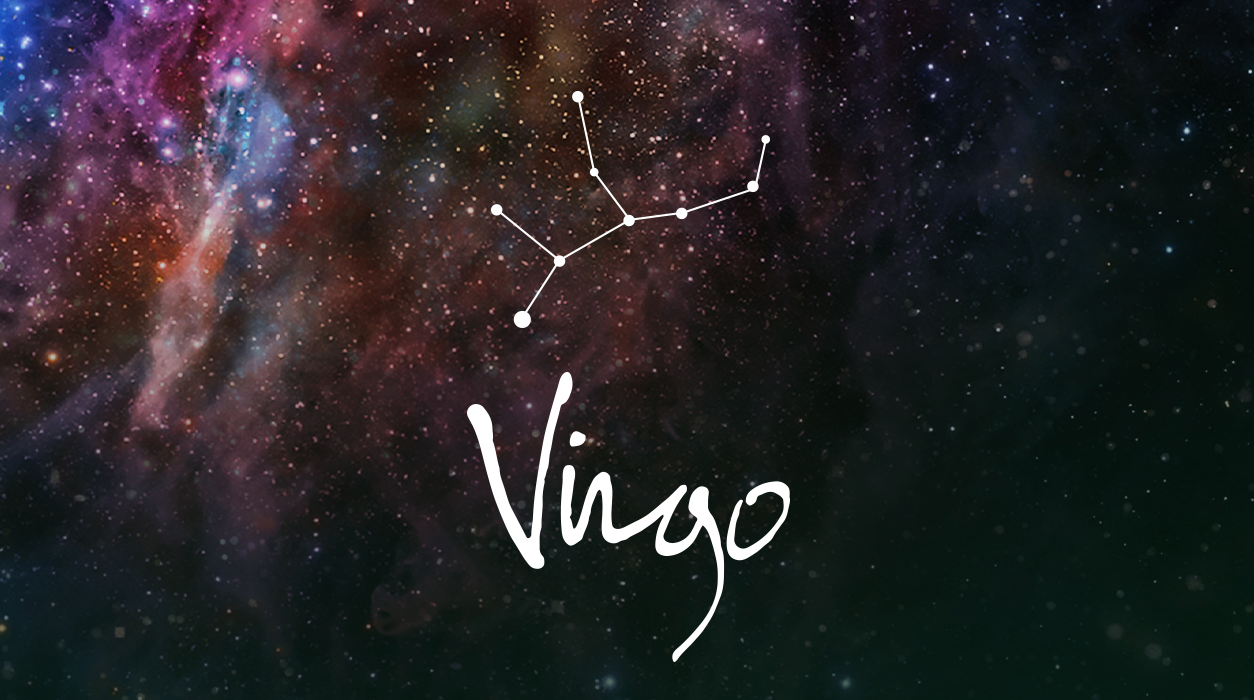 Libra:
Libra, I hope you've been having a fun past few weeks. That energy should continue on for the first half of the month. Let yourself spend some time enjoying and celebrating you, maybe even go out with a few friends to mix things up. Now is a time to let your light truly shine and the more people you can shine with, the merrier.
This will shift into a much more detailed and work oriented focus. Use this time to really take a close look at your routine. Ask yourself what's working? What isn't? What is it you truly want for your day to day life? If you find some things you don't like, make some changes. If you find some things you do like, let yourself enjoy them and work to attract more of the same good energy. It's also a great time for self-reflection, Libra. Take that same critical eye you have towards your reality and turn it towards yourself. What's working? What's not? What is it you truly want for yourself? Try not to get too discouraged if you aren't where you want to be because now is the time to work on things. You are perfect no matter what and you deserve to invest in yourself and doing something small will really go a long way.
On the relationship front things may be getting a lot more balanced. Your energy levels are higher than usual for partners, but there may be a lot of unexpected changes that requires your attention to work things in in a harmonious way, like you always do. This time, putting yourself first. On a more personal front, where you have been expanding pretty effortlessly, you're going to have to put in a little more work, this time going inward to really connect with and understand who you are and what gets you passionate about moving forward. Use other people to reflect your energy back to you, but in the end, make sure you do this one on your own.
Scorpio:
This month starts off focusing on your home and emotions, Scorpio. Take some time to connect with your foundations. If you aren't happy with where you stand, what can you do to work on that? If you do like what your working with, celebrate! Energy will shift and get lighter on February 18th when creating happiness and joy in the moment takes center stage. As with any Scorpio energy however if you have anything you need to clear out and let go, let yourself find some release. Doing so will help you find peace in the moment and that is the most important thing.
On the relationship front things may get a bit more stable and regular.. If you're trying to balance in anyone's energy or routine into your own make sure you reflect on what they are doing just as much as you look at what they are doing. Partnerships will act as a mirror to the maintenance you need to work on right now. You already have a lot of energy for this, so don't be afraid to put in some work. Now is a great time to usher in some harmony with your body, your work, or your daily routine. Don't be afraid to give this part of your life a little adventure. You never know what kind of wonderful opportunities may pop up along the way.
There may also be a significant need for you to turn inward this month, Scorpio. Take some alone time for yourself when you can, connect with your inner truths, and let that be your fuel for whatever it is you do. You got this Scorpio. We both know it.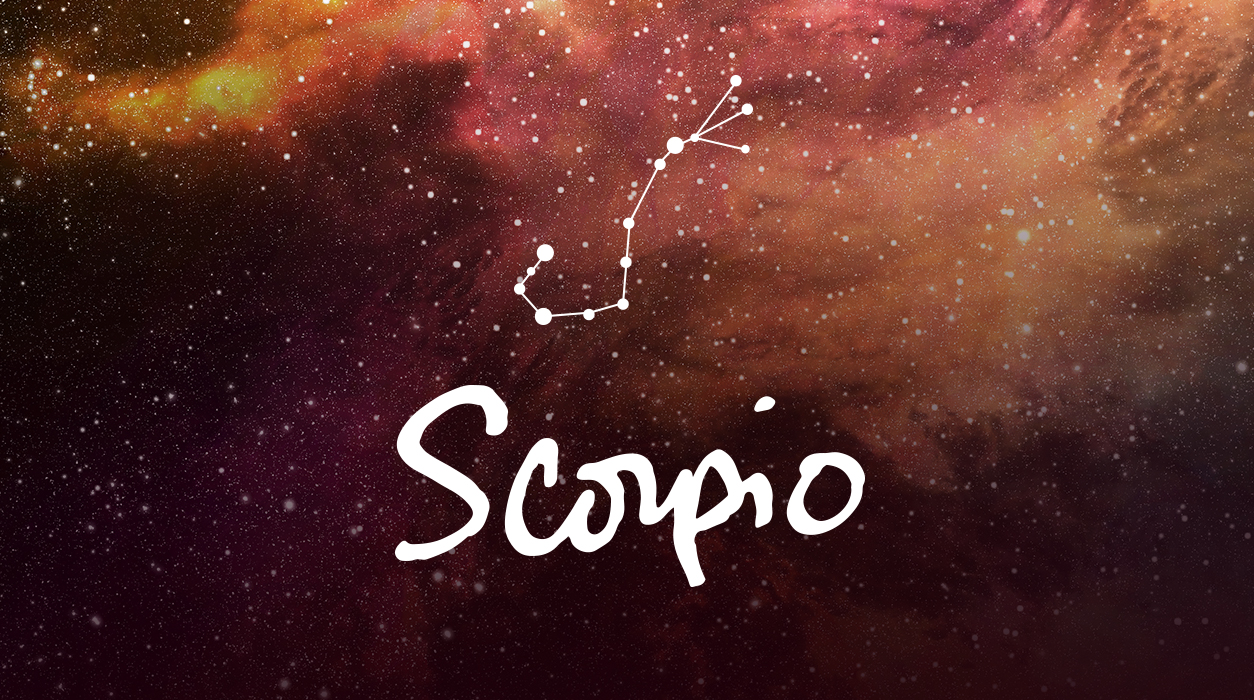 Sagittarius:
This month is a good time for you to learn something new. Maybe try something you've been meaning to get into for a while or whatever catches your interest now. There is also great energy for communicating anything that has been on your mind lately, especially during the first half of the month. On February 18th your focus will shift into a more emotional air energetically. Use this time to connect with your foundations. What does your home look like? How is your emotional well being? There's been a lot of pressure this past year from the future and your need for responsibility. Give yourself a moment to take some time for self care. Get in touch with your soul and connect with what basic needs will help you to feel more at peace and secure within this world. It'll help tremendously on your career front and you'll be glad you put in the work later, trust me.
Recently your relationships have been acting as a good mirror to your emotional needs, but this month they shift into something much more romantic and fun. Let yourself enjoy the moment through another person, through yourself, or through whatever adventure it is you embark on, Sagittarius. Take time to explore yourself through others and your connection to the world at large. Learn deeply and wholly and never lose sight of the joy found in each and every moment of your journey here. Things may be hard, but you are powerful and so beautiful, Sagittarius. You more than have this life thing in the bag.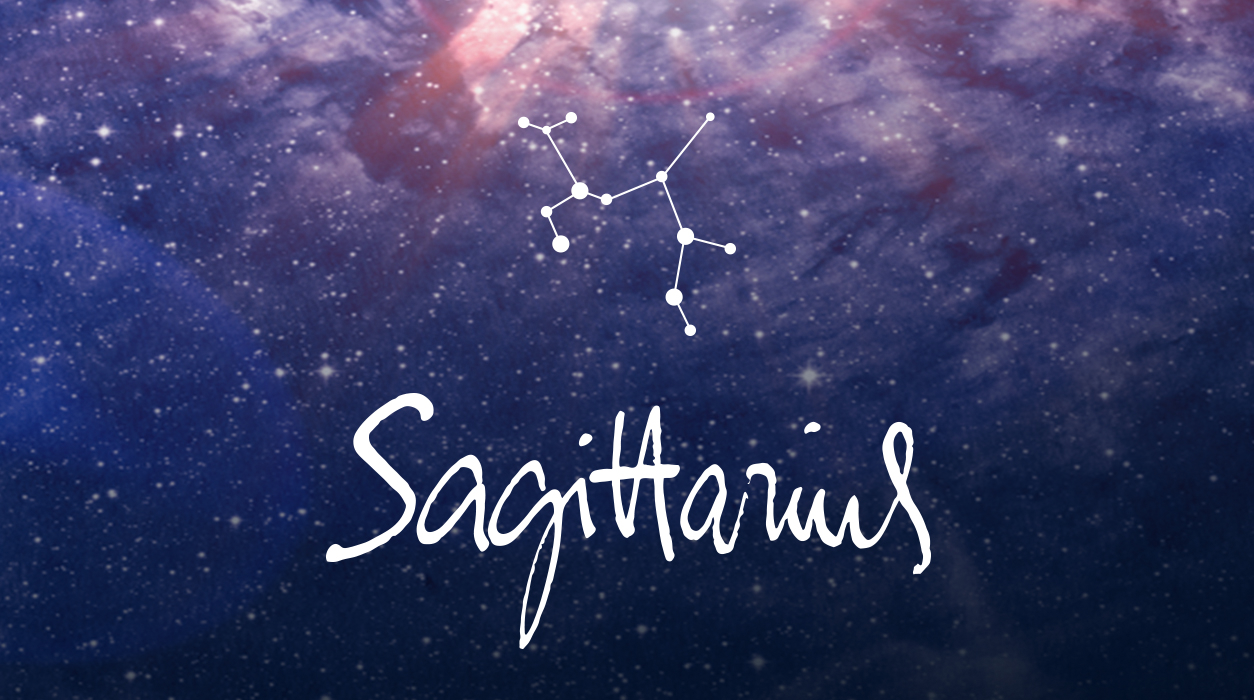 Capricorn:
Stability has been on your mind a lot lately Capricorn and rightfully so. Things haven't been very consistent as you've been going through amazing and intense transformations. Expect the first half of the month to be a break from that, even if for just a little while. Focus now on what it is you value and what it is you want more of. What kind of seeds do need to plant now and what weeds should you go ahead and pull to make sure things bloom accordingly? We all know you aren't afraid of hard work, now's just the time to make sure your efforts have the right grounding. It maybe a good time to also start looking within to find the truth behind all that you are building. What's the purpose of it all? What is it truly that you are trying to grow?
On February 18th your spotlight and general focus will lose some of its staying power, but gain a mental or social edge. Take some time to talk to others, work with your thoughts, and get out into the community. Your soul may have a message it's been wanting to deliver and now is the time to listen.
Your relationship energy may become more emotionally driven. If you've been afraid of what's to come, now is not the time to use your partner as a crutch. Rather it's good energy for you to turn inward and connect with your own emotional self, even if for just a brief moment. Do something to make yourself feel comforted, then let your partner add on to that security. Only after you've  found your own bond with your own inner nurturer can you truly feel nurtured by others. Take some time out this month to focus on the healing and comforting energies of love, you deserve it.
You've got a lot on your plate this month energetically. Can you step up to the plate? (You don't have to answer that, we both know the answer is yes you can.)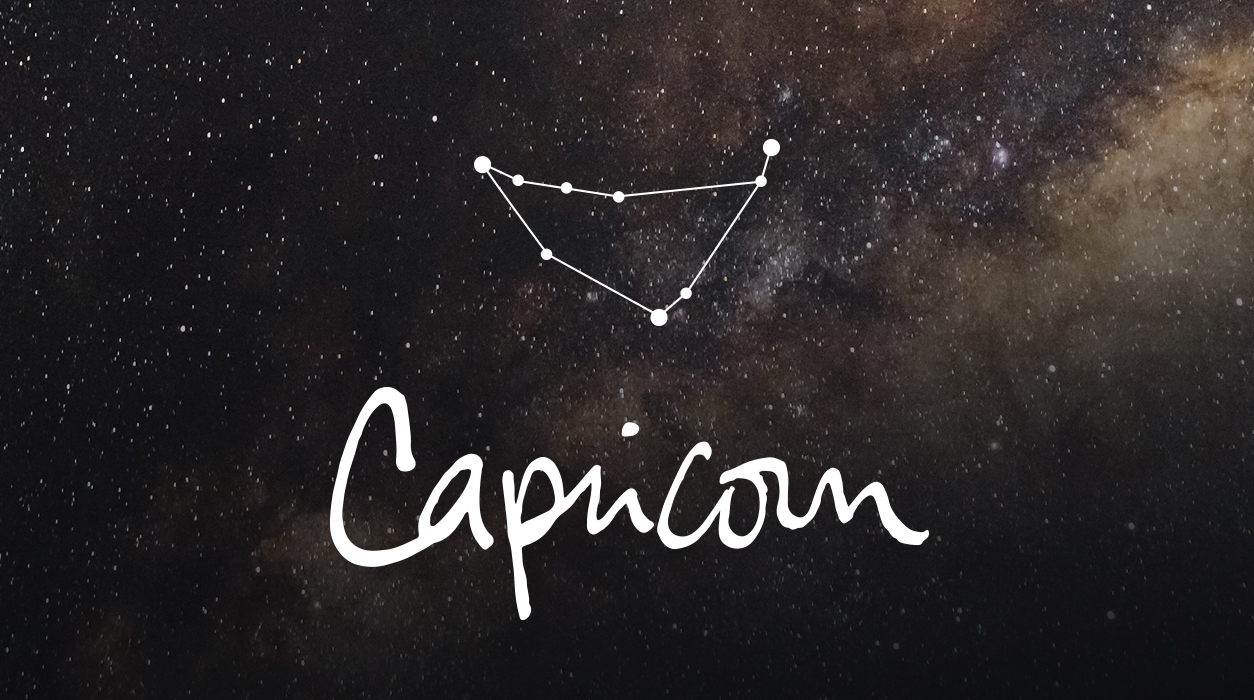 Aquarius:
Happy February and Happy Birthday (for those of you born in the February half of the sign). This month will continue feeling like a fresh start and a new cycle, so if you still have any new plans you want to put into action now is the time to move forward. It's also a great time for independence, so do something that you are driven and passionate about doing. Maybe spend some time with friends as well, where you can watch as you light up a room with your uniquely you personality.
On February 18th things will get a bit more grounded. Expect to see some stability in your life and some settling into the energy you were feeling before. Spend this time connecting with what you truly value, not just materialistically either, but from the soul level as well. Once you know what your truly committed to, take the energy from earlier on in the month and ground it. Connect it with something real in you and the world. You want to make your ideas and visions happen, and this is just one step of the process.
On a romantic front things will be getting a lot more social. Allow yourself to connect with the ideas of others and allow them to help you grow and move forward with your own knowledge and thoughts. You'll have a lot you can learn about yourself and your truth through connecting with others on both a surface or deep level. You are going through a lot of changes right now, so let the joy of love and partnerships help you facilitate that change in a positive and loving way. As fixed as you are, nobody does change quite like you so don't be afraid of all that you are here to accomplish.
Pisces:
Happy Birthday February Pisces! This month will start of finishing up your yearly review. Focus on connecting with your soul and what is and isn't aligned with who you are at your core and the life you want to live. Take a lot of alone time whenever you can afford it. Meditate, recharge, spend some time caring for your self, reflecting on yourself. Then on February 18th your energy levels for putting your light into action dramatically increase. Spend this time working in some of the things you've learned about yourself and what you truly need in your life. Find the passion and drive to get things started, because any work you put in now will be greatly appreciated later, and later is definitely something you've been thinking about lately Pisces. Don't let the pressures of the future scare you into inaction. Just put one foot in front of the other, practice some inner discipline, and move forward.
While intimacy and the bonds you have with yourself and others may have been sporadic and powerfully and unexpectedly transformative recently, your relationship bonds will get a lot more stable this month. Be careful not to get too carried away with material assets this month though. Now's a good time to connect with what it is you value, and if there's any radical or rapid changes you need to make in your attitudes towards all things material, now's the time to do it. However it's not just physical value right now, but also personal worth. Sometimes our physical values can be an important signifier of internal conditions, so don't just ignore what's going on around you. Now is the time to ground yourself into something good, so make sure there's something good to ground yourself in. It will do you wonders.